Mapping Global Inequality: Beyond Income Inequality
---
Going beyond income inequality
For several years there has been debate in the academic and popular media about the implications of globalization for poverty and inequality. The debate has, however, become stalled partly because it is too narrowly conceived, being focused almost exclusively on income inequality and on the national scale. The conference will expand this debate by both mapping global inequality at various scales and by deploying multidisciplinary perspectives to take the debate beyond income inequality.
Commissioned papers will cover the latest trends in health inequalities and social outcomes, migration and inequality, wealth and other material inequalities, gender inequalities as well as aspects of globalization and culture. Prior to the conference, online maps, figures, animations will be developed based on commissioned papers. Both online presentations and a print atlas will be published based on the conference.
The goals of the conference are
• to advance the debate about global integration, inequality and poverty,
• to present workshops on the latest techniques in mapping global inequality
• to make the results of discussion promptly available through accessible online maps, figures and interactive utilities.
Speakers will include: Goran Therborn (Cambridge University), Tony Shorrocks (UN WIDER), Peter Tugwell (Center on Global Health, University of Ottawa), Nancy Birdsall (Center for Global Development), Helmut Anheier (UCLA Center for Globalization and Policy Research), Devesh Kapur (University of Pennsylvania), Giovanni Andrea Cornia (University of Florence), CIESIN (Columbia University) sponsored workshop on poverty mapping.
Who Should Attend?
The conference is intended for academics, policy-makers, and graduate students concerned with issues of global inequality. Scholarships are available for students.
Click Here for a FINAL schedule
Click here to download conference papers
Date and place
December 13-14 2007
UC Santa Cruz
Conference will be held at Oakes College at UCSC.
Submitting Papers
The UC Atlas is currently accepting abstracts for paper sessions. Paper presentations will be fifteen minutes long covering our five conference topics.
Please submit a title, abstract, name and affiliation, to Conference Submissions (mapinequality@ucsc.edu). Abstracts are due by: August 1st 2007 September 30th (deadline extended). To present a paper you must be registered for the conference.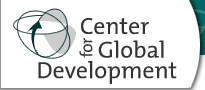 Hotel Info:
University Inn & Conference Center
611 Ocean Street, Santa Cruz, CA 95060
Phone: 831-426-7100
Toll Free:1-866-827-2466
Ask for the "UC Atlas" rate ($59/night + tax)
Website:
UCSC INN
Coast Hotel
175 W Cliff Dr, Santa Cruz, CA 95060
Phone: 831-426-4330
Toll Free: 1-800-716-6199
Website:
Coast Hotel
Ask for the "UC Atlas" rate
Registration
Regular registration (including some food) is $250. Student registration is $75 or $25 for students from developing countries. Hotels available at about $115/night. Registration currently open till November 30th. The registration website can be found here.

Click here for Information about Travel Arrangements
Conference topics
1. Health Inequalities and Social Outcomes
2. Migrations and Inequality
3. Wealth and Other Material Inequalities
4. Global Civil Society and Globalization/Anti-Globalization
5. Gender Inequalities
Skills workshops on:
• Poverty Mapping
• Understanding Inequality
• Using Google Maps
• GIS
Supporters (preliminary list)
• Institute on Global Conflict and Cooperation, University of California
• Institute for the Future, Palo Alto
• UNU-World Institute of Development Economics Research (WIDER), Helsinki
• Center for Global Development, Washington.
• Center for Globalization and Policy Research, UCLA
• Center for International Earth Science Information Network, Columbia University
• Center on Global International and Regional Studies, UCSC
• Colleges 9 and 10, UCSC
Information:
Contact Ben Crow (bencrow@ucsc.edu), Sociology Department,
University of California Santa Cruz.
Phone: 831 459 5503.
or
Brian Fulfrost (fulfrost@ucsc.edu), Environmental Studies
Phone: 831 459 2890